General Resources
IF YOU KNOW WHERE YOU WANT TO GO JUST CLICK ON THE LINKS BELOW...

BUT IF YOU ARE LOOKING FOR INFORMATION AND HOW TO DOWNLOAD THESE TOOLS FOLLOW THIS LINK TO THE RESOURCES PROVIDED BY THE ANGUS CAMERON MEDICAL LIBRARY!
The resources listed below are in addition to the above tools. If you have any questions, or if you have a research/article request, please feel free to contact the librarian at 857-5435 or at this email
Other General Resources
A free open-access online database of medical images, teaching cases, and clinical topics, integrating images and textual metadata including over 12,000 patient case scenarios, 9,000 topics, and nearly 59,000 images for physicians and nurses, allied health professionals, medical students, nursing students and others interested in medical knowledge. The content material is organized by disease location (organ system); pathology category; patient profiles; and, by image classification and image captions. The collection is searchable by patient symptoms and signs, diagnosis, organ system, image modality and image description, keywords, contributing authors, etc. It also provides free AMA Category 1 CME credits online. Earn up to 30 minutes of CME with each completed case!!
Pediatric Resources
Pediatrics Online
American Academy of Pediatrics, for nurses, physicians and other professionals involved in the field of pediatrics. Any articles you see on this website may be accessed through the library, please provide the title, author and publication. It is a quick process to email you the content!
NEJM Resident 360 Neonatal Rotation Prep Guides - Largely free elements that may assist you with your prep or research during your clerkship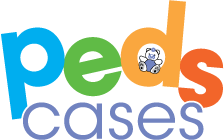 Pediatric Education Online: A useful site covering abroad range of topics currently affecting the pediatrics field in podcasts, videos, notes, cases, links and more.
Additional Podcasts that may be of interest
Emergency Medicine Cases (Pediatric Podcasts) - Emergency Medicine podcast developed at the University of Toronto. Covers many pediatric topics at a level appropriate for staff physicians, residents, or senior medical students.
PedsRAP - Subscription-based CME podcast targeted at staff physicians or residents in Pediatrics. They release 3 hours of content per month with 1-2 chapters available for free as a sample.
Surgery 101 (Pediatric Surgery) - Surgery podcast developed at the University of Alberta for medical students. Includes many topics in pediatric surgery.
Geriatric Resources